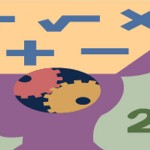 There was a post on the Volleywood website following the conclusion of the Women's World Cup in which the author sought to explain why the US failed to finish in the top two. It's something I've wanted to talk about since seeing the article, but PhD thesis work had me otherwise occupied.
Now I've got a chance, so here goes!
The author of the piece spends a lot of time talking about hitting errors and the team's low hitting percentage in key matches. At the end, though, he also says the US had by far the best serve reception efficiency among the key contenders. While it's easy to blame the hitters for poor hitting, I couldn't help but think the problem was with poor decision-making and/or execution by the setters.
Unfortunately, I didn't get to watch any of the matches. However, when a team passes well and generally speaking has a pretty good collection of attackers, but hits poorly then my first question is whether the setter is getting the job done.