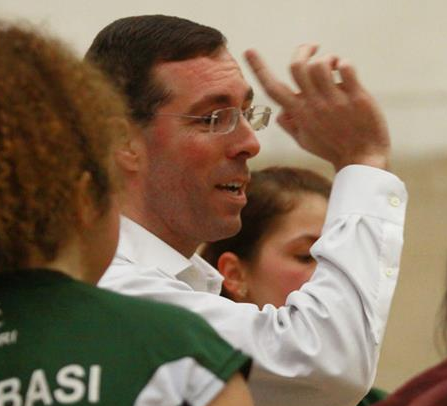 Hi there!
My name is John Forman. Until recently I was the assistant volleyball coach, and for a while acting head coach, at Midwestern State University. Before that I was the Head Coach of the professional women's team at Svedala Volleybollklubb in Sweden. I'm the creator of this website. To the left is a picture of me taken while coaching for the University of Exeter.
Background
I went to Exeter in 2012 to be a PhD student, but quickly got into coaching volleyball, somewhat unexpectedly. It had been a few years.
Back in the day I coached collegiate volleyball in the U.S. at the Division I level (Brown, Rhode Island). I was in the Junior College ranks before that (Dean College). I also coached at the Juniors level (everything from 12-and-unders up to 18-and-unders) for nearly a decade, and even started and ran what has become one of the biggest Juniors clubs in New England (now called Blast Volleyball). Somewhere in there I also coached a regional boys' team to a gold medal in a state-wide tournament. I coached a New England High Performance squad in an international competition, and worked at a number of camps and clinics. And WAY BACK I even did a bit of high school coaching when I was a pup. (See my LinkedIn profile or my online CV/resume for details)
I am currently a Level 3 coach in Volleyball England's system. I hold a Level II certification in the Coaching Accreditation Program (CAP) for USA Volleyball. That's something I will look to extend to Level III before too long.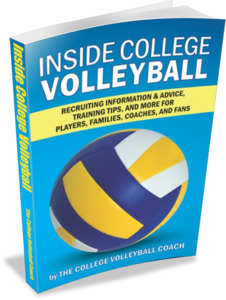 A few years ago I worked with another (now former) collegiate coach on a book titled Inside College Volleyball. It mainly covers the subject of NCAA volleyball recruitment. It also touches on aspects of life as a college player.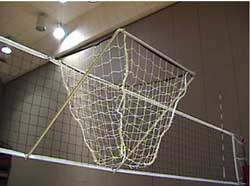 And a number of years back I developed a net-suspended volleyball target I called the Precision Passer. Got a patent for it and everything! Something like 600 of them were purchased by schools and club programs all over the US at just about every level. Some even got shipped abroad.
More recently, I teamed up with a coaching friend on the Volleyball Coaching Wizards project. What we do is interview great coaches from all over the world and at all levels of play. We have published one book already, with more in mind for the future. I also presented about some of what we've taken from the interviews at the AVCA Convention in 2016.
University of Exeter (U.K.)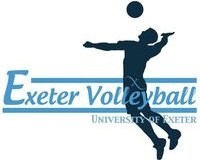 Moving along …
As a I said, shortly after I started at the University of Exeter I got involved with the volleyball program (EUVC). A fellow American enlisted me to help out. Before long, though, I was effectively running both the men's and women's teams in training and from the bench in BUCS and Student Cup play.
I'd gotten the coaching bug again, though, so it wasn't a real hardship.
Considering the women not only avoided relegation (the season's objective after having been promoted), but qualified for Championships, and the men reached the Final 8s (having just avoided relegation the year before), things worked out pretty well. The men also qualified for the Student Cup finals.
Devon Ladies (England)
Late in 2012 I was approached to take over the reins for the Devon Ladies. That was a team playing in NVL Division 1. The club went through a rough first half of the season, going 1-7, and wanted some help to fight off relegation (they were bottom of the league to start 2013). With a bit of good fortune, some hard work, and a shift in philosophy we made a complete turn around to go 7-1 in the second half. The only loss came by way of a tight 5-setter on the last day of the season away against the league champions. We beat them a few weeks later to win the South West Championships.
After that intense first year, I worked with both EUVC and Devon on organizational plans over the Summer. I also attended Volleyball England's coaching conference, where I got a lot of perspective on the state of coaching and player development in England.
Exeter, continued
For 2013-14 I was back with both Exeter Uni teams (now 4 teams all together after adding teams in BUCS Division 2). The women's 1st team had their highest conference finish in more than a decade and managed a top-3 finish in South West regional play as well. The 2nd team took 2nd in Division 2. The men's first team again ended 2nd in their conference and earned an invite to the Student Cup Finals once more, while the Division 2 men reached the semifinal of the Western Conference Cup.
Both 1st teams played in Final 8s. The guys improved on the 2012-13 result with a 7th place finish. The women reached the semifinals!
Overall, Exeter finished 3rd in BUCS volleyball points. Not bad for a program with no scholarship athletes. Busy year, but a pretty successful one!
After several months making PhD progress and completing coaching certification requirements, I spent August of 2014 in Germany hanging out with the coaches at TV Bühl and SC Potsdam in the Bundesliga to gain some insight and perspective on professional volleyball. It was a great experience on so many levels.
My final year in Exeter
I was back coaching at the university during the first term of the 2014-15 school year as the teams battled to retain a place in the BUCS Premier League, but had to cut back on my commitment to be able to properly focus on my PhD work as I neared its completion. I figure I must have done something right over the 2.5 years I coached them. They presented me with a signed ball at the Christmas dinner.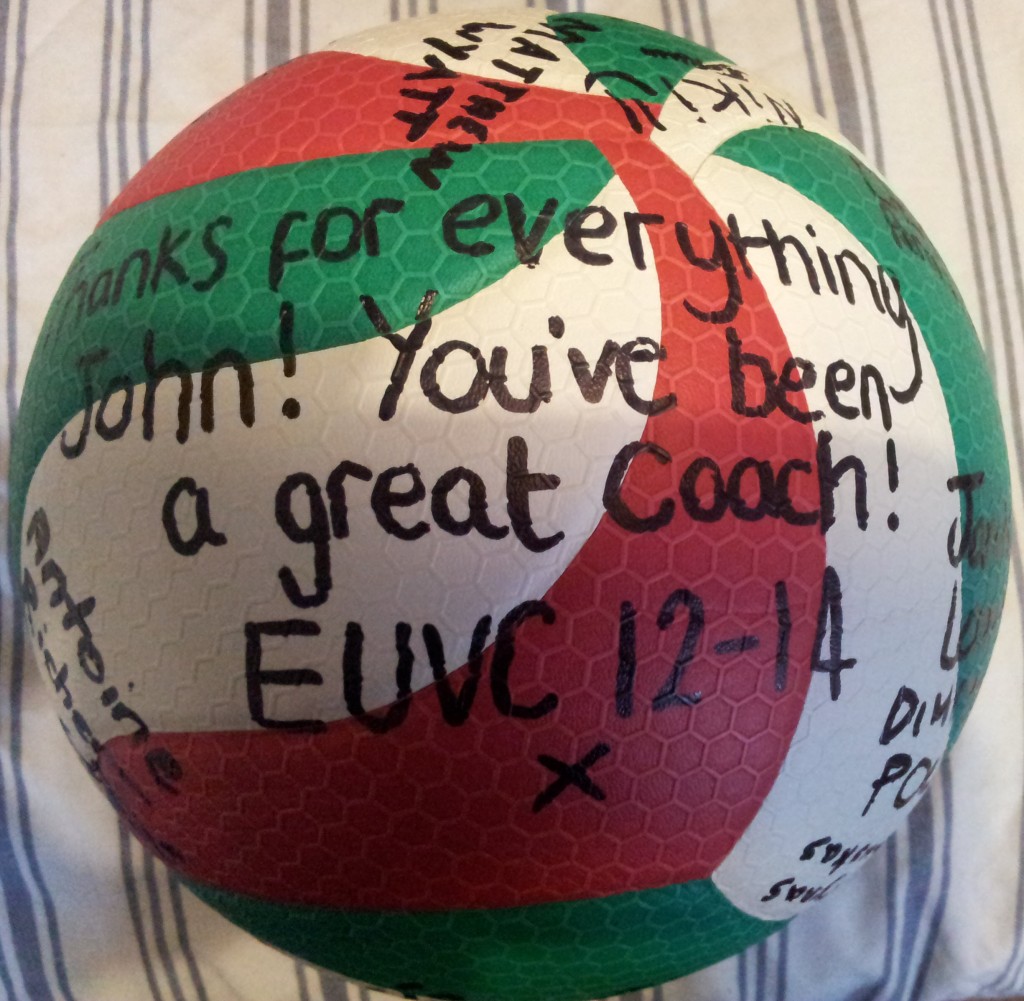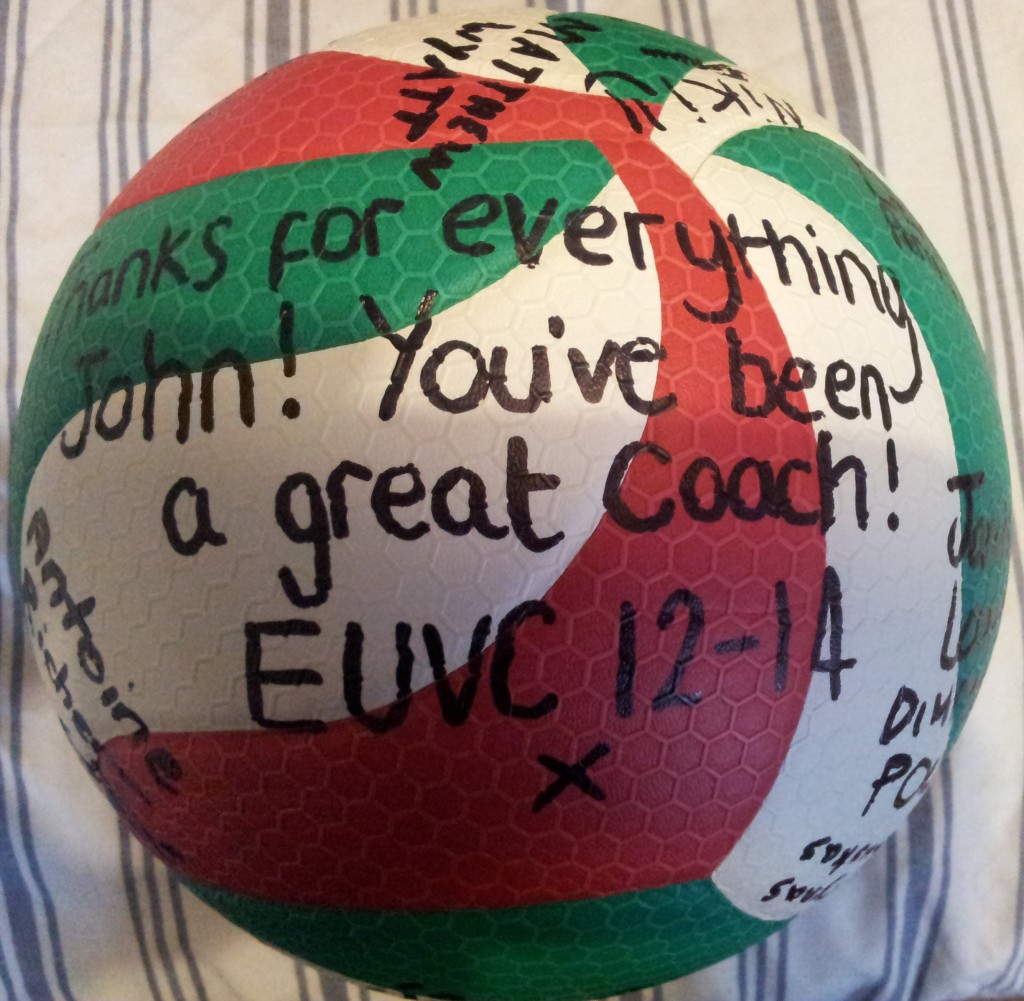 All in all, 2014-15 wasn't bad for Exeter either. The men's 1st team finished high enough to retain their spot in the Premier League for another season and reached Final 8s for the third year running. The men's 2nd team matched the 2013-14 squad by reaching the Cup semis once more. The women's 1st team unfortunately struggled due to not having an experienced setter to run what could have been a pretty good offense. That saw them finish bottom of the table in relegation territory. The women's 2nd team, though, did improve on their 2013-14 performance by reaching the Cup semis.
Overall, the club finished 6th in BUCS point. Again, not bad. I believe only one program ahead of them was similarly playing without any scholarship athletes.
Svedala (Sweden)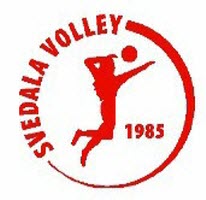 After about a 6-month job search process I finally accepted a head coach job in the Swedish professional league with Svedala Volleybollklubb for the 2015-16 season. That's represented an exciting new challenge which I was very much looking forward to on many levels.
Here's a photo of the team with their serious faces on.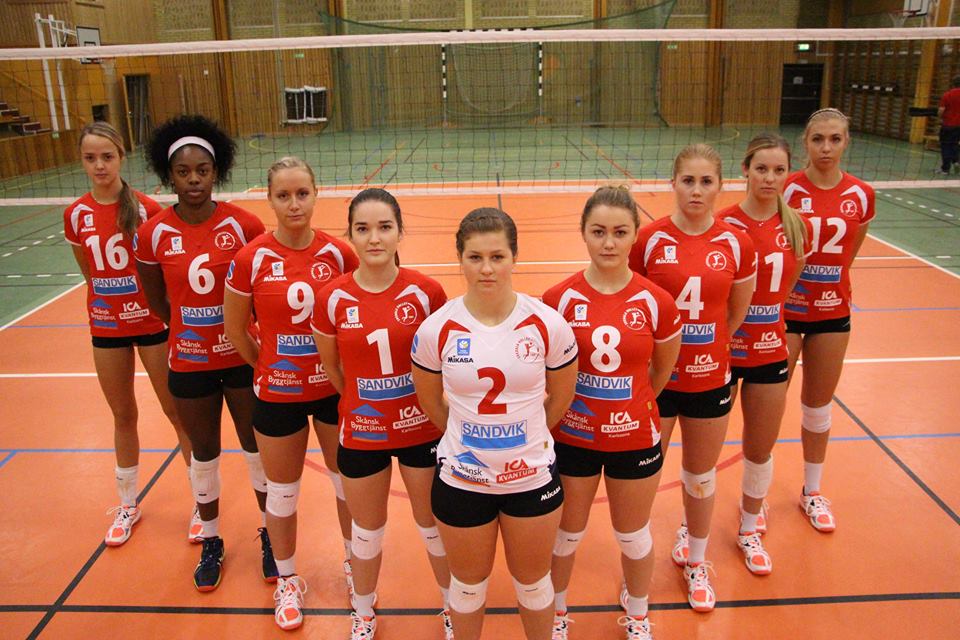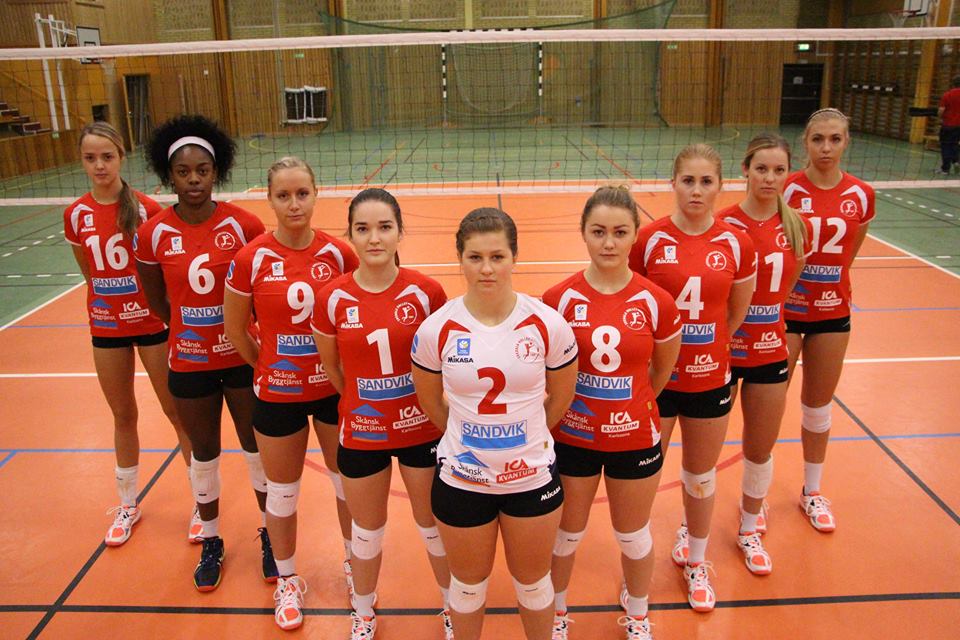 Things got off to a pretty good start with Svedala. We went undefeated in pre-season, including winning an 8-team tournament in Denmark. We finished the first half of the Swedish season in 1st place and became the first team to qualify for the annual Gran Prix tournament (top 4 get in). That's only the second time the club has ever qualified. We were also in the top 3 in the combined Danish-Swedish Oresund Liga.
We ended up taking bronze at Gran Prix, which was a disappointment. After that we struggled at the start the second half of the league season. The squad was down to 8 players (we started with 10), which imposed limits on both our training options and what could be done with line-ups when the need arose.
Rather surprisingly, I had my contract with the club terminated in early February. Even my coaching peers in Sweden expressed surprise at that. I was told "differences in coaching philosophy". I had no warning anything like this was coming. Honestly, though, the club wasn't a good fit for me and in hindsight I wasn't very happy there. I was already anticipating a departure at the end of the season. That just happened a bit sooner than expected.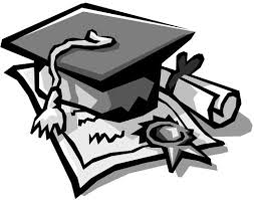 Oh, and I was officially awarded my PhD on February 10th, 2016. You may now call me Dr. Forman. 🙂
Midwestern State University (Texas)
I was actually in talks to join the staff at Midwestern State (NCAA Division II) even before my time in Sweden ended. A contact of mine put me in touch with the head coach who was looking for someone who could help her turn around a program that had suffered from a few tough seasons and last place finishes in the Lone Star Conference (including an 0-16 season in 2015). The other sports teams at MSU make the NCAA tournament, and even Elite 8s quite often. We're looking to bring volleyball up to that level, which is a project I'm really excited to be taking on. It's the sort of thing I've wanted to do for a long time!
The 2016 season was a big improvement. We went 6-14 in conference (12-21 overall) and reached the LSC tournament for the first time in three years. We put three players on the All-Conference team and one received Academic All-Conference recognition. As you'd expect in this situation, we had some good matches and some bad ones. We played I think three teams ranked in the Top 25.
MSU Continued
The 2017 season for MSU saw the program continue on its upward trajectory, though with some disappointments along the way. Not usual in turnaround situations. Still, it was a remarkable season that began with a team trip to Buenos Aires, Argentina (for which I lead the organization).
We improved to 7-13 in conference (15-16 overall). Alas, that wasn't quite good enough to make the conference tournament again as it was kind of a crazy season for the league. Even still, we improved to 16th in the NCAA South Central Region rankings, up from 20th in 2016 (out of 33 teams). We played 5 national ranked teams and won sets in those matches on three different occasions. One of our wins was a big one over West Texas A&M. It was the first ever time MSU beat WT (35th attempt).
At the start of the Spring 2018 semester the MSU head coach announced her resignation for family reasons. I took over as acting head coach until a new coach was named, which was basically the whole term.
Feel free to connect
I am always up for talking shop with my fellow volleyball coaches, so don't be shy about reaching out if you see me around in a gym or sports hall somewhere. In the mean time, browse the site and have a look at my volleyball coaching philosophy.
John
6 Steps to Better Practices - Free Guide
Join my mailing list today and get this free guide to making your practices the best, along with loads more coaching tips and information.