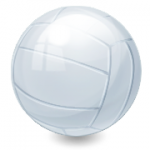 A couple of articles out of New Zealand a while back caught my attention. They have as their focus Hugh McCutcheon. He's a Kiwi who coached the USA national team in two Olympics and now leads the University of Minnesota program. One article relates to Hugh helping out the NZ federation in a push to develop more female volleyball coaches.* Apparently, there is a growth surge in girls playing volleyball in the island nation, which is certainly good to hear. If nothing else, that will help develop more female coaches. It will likely take at least a generation to have a meaningful influence, though. Given the trials and tribulations of trying to encourage and sustain women in volleyball coaching in the US and elsewhere, it might be interesting to follow how things go.
Of perhaps more interest from a coaching perspective, however, is the other article which focuses on team culture. In it Hugh talks about making a series of changes to how things operated at Minnesota. Some were akin to ones we brought in during my time at Exeter. To be honest, I was surprised at a couple of them. Not that the change was made, but that they weren't in place already.
As the article notes, making changes at that level is likely to cause some issues. In this case it saw several players decide they no longer wanted to be part of the team. From Hugh's perspective that was fine because it essentially saw those who would likely not go along with what he was trying to do self-select themselves out. The challenge, however, can be dealing with external expectations while going through the likely rough patch while implementing changes.
The article actually got me thinking about the sort of things I might have to do in taking over a new program if I end up as a head coach – or working as an assistant with a new head coach – in the future.
Have you ever had to put through a cultural change? If so, what was it and how did you go about doing so?
* There's some wild inflation with respect to a couple of stats in the article. The U.S. does not have 15,000 volleyball scholarship athletes. There are about 1700 women's collegiate volleyball programs. That works out to about 19,000 roster spots. NCAA Division III accounts for nearly 5000 of them, and there are no scholarships at that level, so already we can see the 15k figure is wrong. Even at the Division I level not all programs have the full 12 scholarships, and some offer none at all. The idea that sand volleyball will get to 10,000 scholarship athletes is massively optimistic.