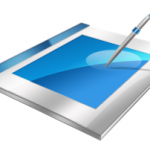 This is an entry in my volleyball coaching log for 2014-15.
Sunday's South West league match (a 3-1 defeat) finally saw the A team – or a reasonable semblance thereof – face some competition, in particular opposition that was able to produce some decent hitting. There were a number of takeaways. First, serving and passing were generally quite solid. We had better than twice as many aces as errors and didn't make any poorly timed errors. There were a couple of little communication issues on serve reception, but for the most part we put up very settable balls all match long.
Predictably, setting was a problem. I used both of the prospective starters for Wednesday's first BUCS match in alternating sets to give each a fair shot at making her case. In the end, however, there wasn't a great deal between them. There was a notable difference in set selection, as one setter included more right side sets while the other went middle more – or at least to one of the MBs more. The broader difference in the setters was in the aggressiveness of the swings the hitters were able to get. One setter saw kills at 28% while the other was at 23%. If I exclude an OH sub I used for just the third set who hit well negative, the first setter would have had kills at around 30%. Granted, she also saw a higher error %, but to me that's only to be expected. I actively encouraged the hitters to be aggressive when they got a good set and they largely were doing that.
A bigger concern, however, was the defense. Positioning was poor. Anticipation was lacking. Commitment was insufficient. It's a serious developmental need. There's not a lot I can do about the setting at the moment, but I can increase the defensive focus.
Unfortunately, setting the net up took longer than it should have, so by the time they were warmed-up and ready to go, and we'd talked a little about Sunday's match, I only had about an hour worth of training time. After having them do a bit of serving, I had them hit through 4, which allowed me to focus on the setters, both to evaluate for Wednesday and to work on technical corrections.
After the hitting I had them play Baseball for the remainder of the session. I ran the prospective starters for Wednesday through the A side. That meant using both setters, as well as working in the OH and MB who weren't available on Sunday. I had the non-A side setter running the offense on the B side along with Sunday's starting O2. The third setter in the mix, who can't play Wednesday and who played libero on Sunday, I had as libero for the B side. Since we were 14, I had the back row MB on the B side serve for that side and the remaining B-team player serving from the other side. It ended up being fairly competitive. Having a strong libero on the B side definitely helped.
As an additional element, I pulled out my whistle. I don't normally use it in training, but I do sometimes bring it into play when doing 6 v 6 to get the players focused. On this occasion I whistled any time I saw players not covering properly, not in good defensive readiness, etc. If I whistle them for some failure in that regard they lose the rally. This is something I did at times last year. I find that it helps get the players locked in to their responsibilities.
One of the things which became clear in yesterday's play – carrying over to a degree from Sunday as well – is that the team is noticeably better on defense when that 3rd setter who played libero is on the court. The question is how best to utilize her. Libero is potentially a waste as I will only sub out one of the MBs, though I could potentially have her do two rotations in on the OPP as well. If I don't end up using her as setter (and part of me feels like we'd be better with her passing and playing defense), then I am considering the prospect of having her play OPP and moving my current OPP over to OH in the O1 position. We lose size in the block doing that, and downgrade a bit on RS hitting, but defense in 1 would be stronger and we'd have a more potent OH attack.
For Wednesday, though, I need to settle on a starting setter, O2, and M2. For the most part I think I know who that will be.