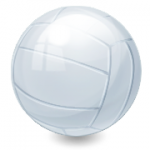 A while back Coach Rey offered up some tips for newbie coaches. It's definitely worth a read. I've commented on several of his points in prior posts myself. The first thing on the list is finding a volleyball coaching mentor, which I talked about in Making Mentorship Part of the Process. Rey also advocates watching as much volleyball as you can, which I also recommended in the post Tip for Coaching Volleyball: Watch more volleyball! Some of the recommendations are obvious, like educating yourself and getting out there and gaining as much coaching experience as possible.
I think the one unique bit in that article is the last item labeled "The Coach is the Weather". I can tell you from experience it's very, very true.
6 Steps to Better Practices - Free Guide
Join my mailing list today and get this free guide to making your practices the best, along with loads more coaching tips and information.